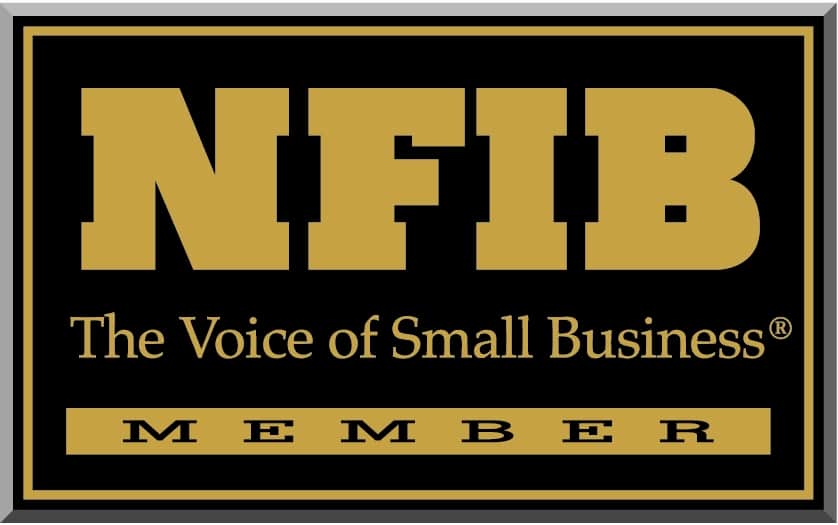 We are now a member of National Federation of Independent Business.
Member ID: 40481855
What is NFIB?
The National Federation of Independent Business is the leading small business association representing small and independent businesses. A nonprofit, nonpartisan organization founded in 1943, NFIB represents the consensus views of its members in Washington and all 50 state capitals.
NFIB's mission is to promote and protect the right of our members to own, operate and grow their businesses. NFIB also gives its members a power in the marketplace. By pooling the purchasing power of its members, the National Federation of Independent Business gives members access to many business products and services at discounted costs. NFIB also provides timely information designed to help small businesses succeed.
NFIB Foundations
The National Federation of Independent Business's Young Entrepreneur Foundation, Research Foundation and Small Business Legal Center are mission critical components of NFIB.
NFIB's Political Action Committee
While big labor can just take money from union dues to fund political operations, NFIB depends on the generosity of its members to make voluntary contributions in financial support of the organization's political operations. With those contributions, NFIB's SAFE Trust PAC supports proven business candidates who have committed to keeping small business in business.
Source: http://www.nfib.com/