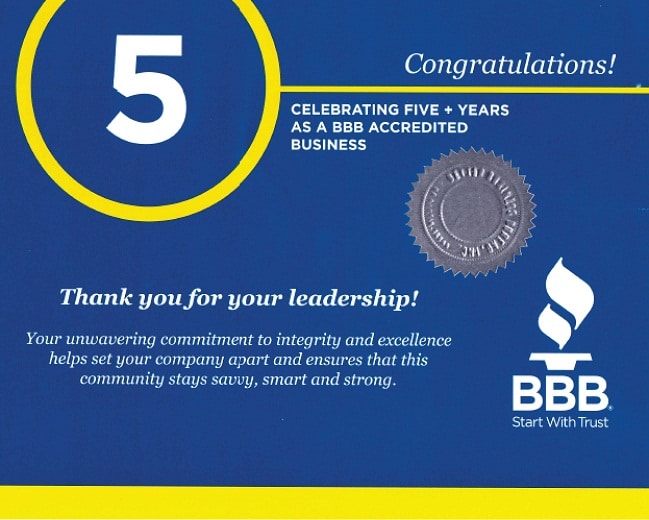 (Lucky Klover, Inc. has been maintaining BBB A+ Accredited Business status since 2007)
We are proud to announce that we have been a Better Business Bureau ("BBB") Accredited Business for over 5 years! As recognition for this long-term relationship with the BBB, Lucky Klover was given a special certificate to commemorate the event and to display in its office.
BBB accreditation, and the Reliability Seal which Lucky Klover maintains, assures potential customers for their needs of commercial cleaning services for their commercial facilities.
    Makes a commitment to a high level of ethical business practices and customer satisfaction;
    Has maintained ethical business practices for more than 1 year;
    Is a member of and has a good record with the Better Business Bureau;
    Respects the privacy and email preference of visitors to its site; and
    Is committed to working with its customers and the BBB to resolve potential disputes.
About The Better Business Bureau
The Council of Better Business Bureaus (CBBB), located in Arlington, Virginia, is the umbrella organization for the BBB's in the U.S., which are supported by over 250,000 local business members.
Through the national membership of hundreds of leading-edge companies and the network of BBBs, the Council develops programs and provides services for implementation by the BBB system, monitors and investigates complaints about national advertising, and administers BBB national dispute resolution programs.