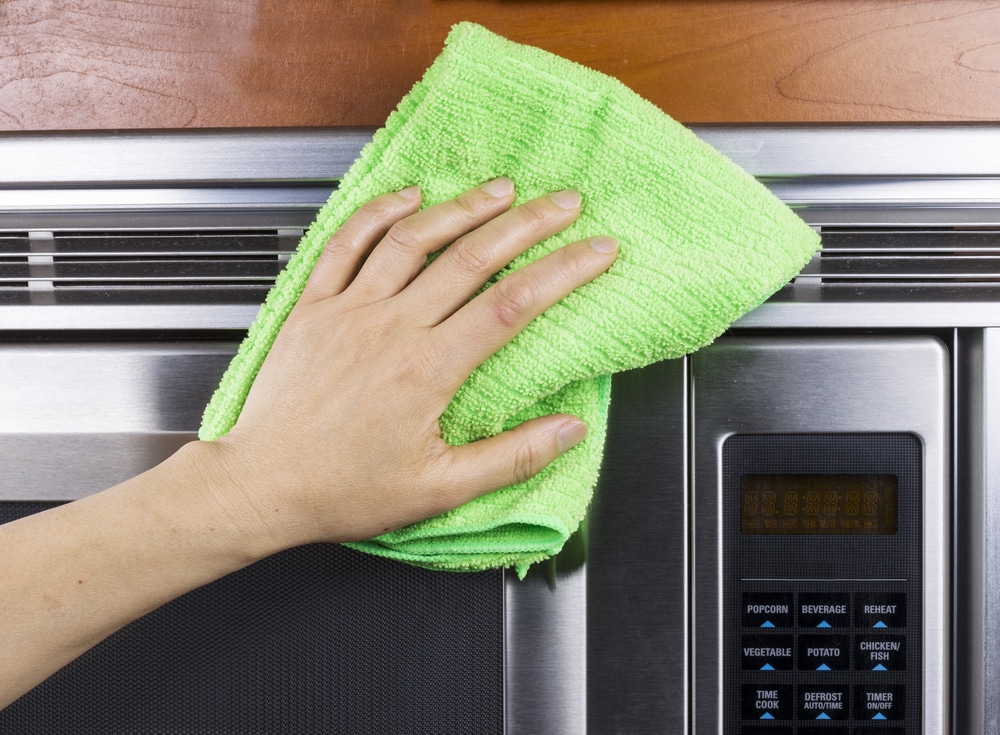 Here's how to effectively clean dirty microwaves:
Step 1

Place a medium size bowl filled with equal parts water and white vinegar into the microwave.  Set microwave for 5 minutes.  Walk away and check email.
Step 2
Once microwave buzzer goes off, leave the door closed for a minute or two to let the steam penetrate all the icky goop.  Open microwave and carefully remove bowl with hot water.  Using a damp sponge, gently and easily remove all the gunk. Practically zero elbow grease to clean away all the gunky bacon grease.
Step 3
One happy and sparkling clean microwave!
Step 4
Source: click here
Related Article: How to Green Clean Your Microwave