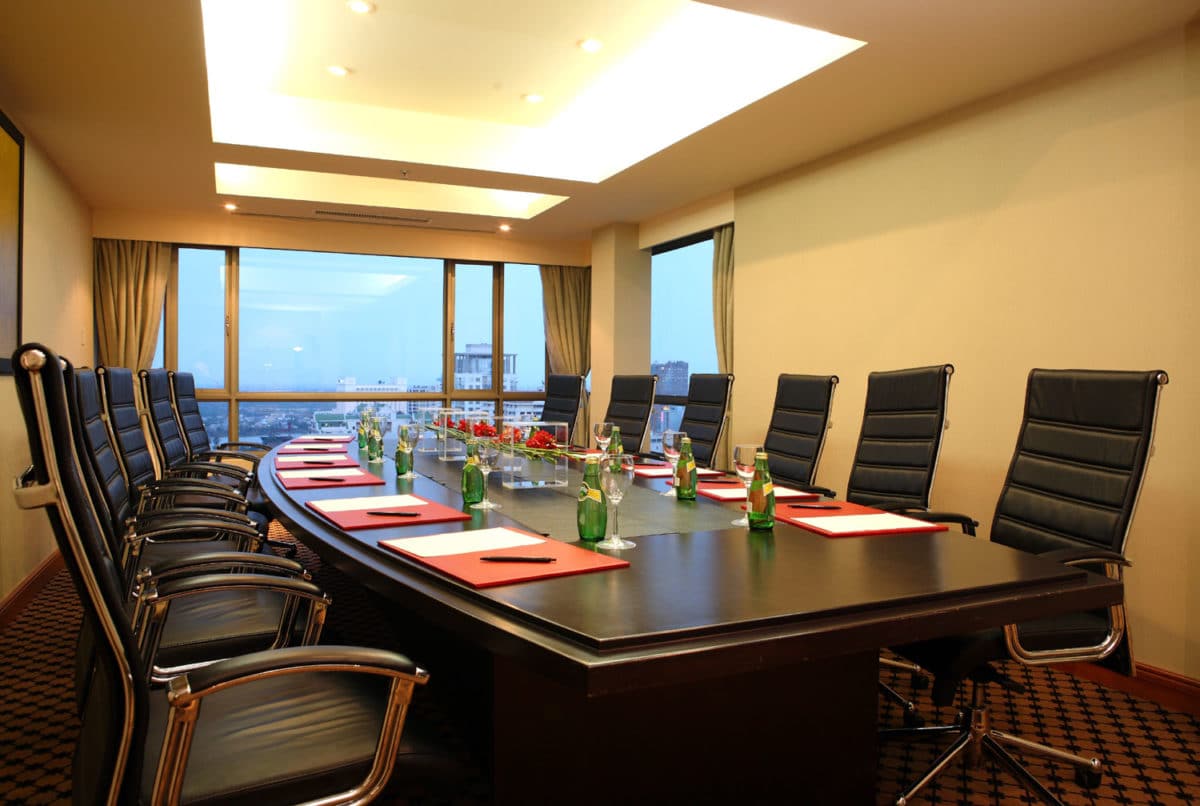 1. Clean The Surface
Before dusting your desk and other flat surfaces, such as shelves, remove all items so you don't miss a spot or waste time. This is the perfect time for a quick declutter. Unnecessary paper and objects are great dust collectors, especially those stored on open shelves.
2. Use A Microfiber
If you don't have a microfiber cloth by your desk, it's time to get one. This is the perfect tool for regular maintenance. Microfiber is made by electrically charged synthetic material. The microfiber cloth efficiently absorbs pollens, bacteria and other irritants. Go over surfaces with a clean microfiber cloth. You can also use an appropriate cleaning product.
3. Start From the Top
When dusting your desk or shelves, start from the highest point and work to the lowest point — or else you'll double your work as dust falls and recollects on freshly cleaned surface.
4. Protect The Area
Many dust cleaners add a protective layer over surfaces. To reduce the amount of dust particles in the air, use a vacuum cleaner with HEPA filters.
[hr style=dotted-line margin_top= margin_bottom=]
Health & Well-Being
Dusting and disinfecting your office regularly helps to ensure the health and well-being of your employees.  Most likely, nothing creates a negative impression of a company for a visitor more than dust accumulated on furniture and desks.  While dusting keeps the furniture clean, the environment healthier and helps prolong the life of the furniture, periodic polishing of the wood surfaces is important.  Clean with microfiber rags which capture all the dust.  Also dust other areas where dust will collect such as light fixtures, shelves, blinds and window sills.
In some offices, the ventilation system may not be collecting dust properly.  Check the air vents and regularly clean them to ensure that the workplace is clean and healthy. Dusting and disinfecting your office regularly helps to ensure the health and well-being of your employees.
Why is thorough dusting so important?  Well, according to several studies, including the path-breaking one by Dr. Charles Gerba, known as the University of Arizona "germ guru," one of the biggest safety hazards in the workplace isn't on the shop floor, but in the office. He reported that the average desk harbors about 400 times more bacteria than the average toilet seat.  In fact, there can be as many as 10 million bacteria in your office, and most of it is on the desk, where many people eat breakfast, lunch and even dinner.  Gerba conducted the first study of its kind to measure normal bacterial levels inside offices across America. "For bacteria, a desk is really the laptop of luxury," says Gerba. "They can feast all day from breakfast to lunch and even dinner." Gerba and his researchers found that unless desks were wiped clean with a disinfectant during the day, bacteria levels climbed higher and higher, peaking after lunch.
Related Article: "The Average Desk has 400 time more Bacteria than a Toilet Seat"