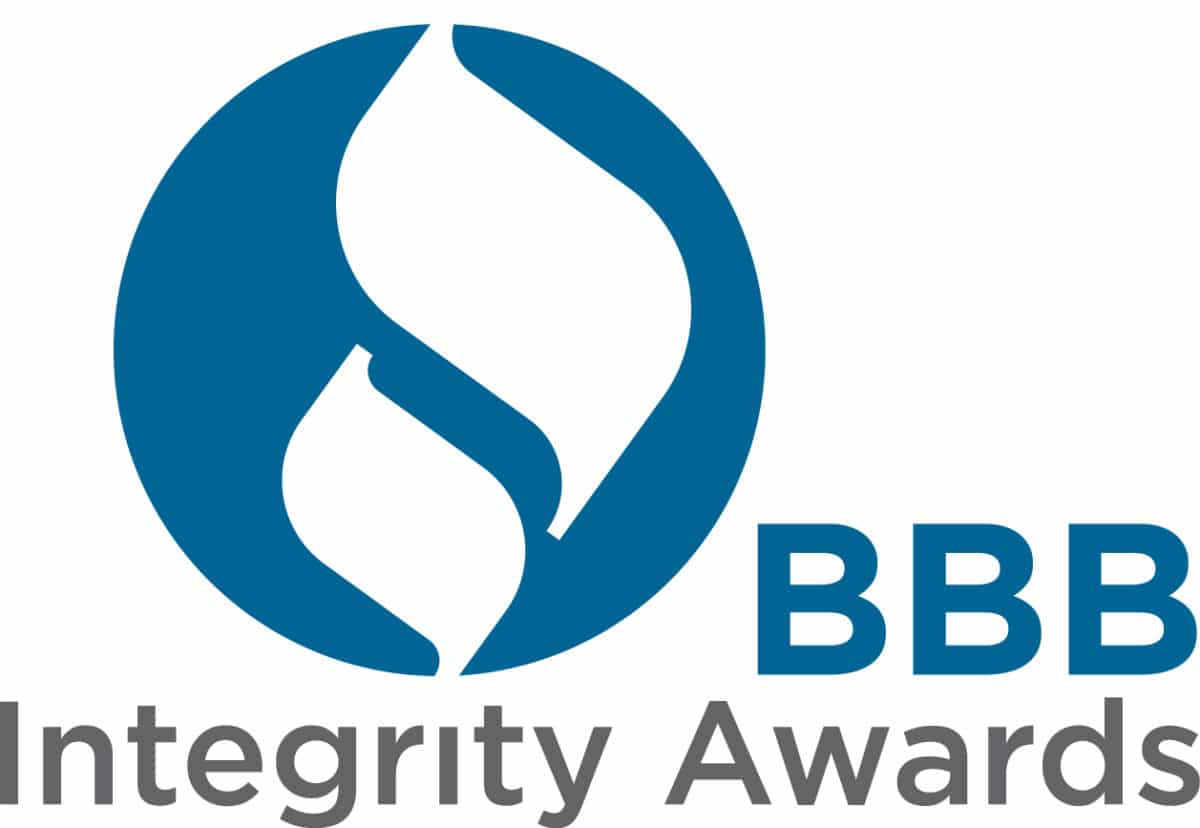 For the first time, Lucky Klover has been nominated for this prestigious 13th annual Better Business Bureau (BBB) Integrity Awards!
Awards Centennial Gala will be held in October, 2012 at the History Center in ST. Paul, MN.
—–
BBB Integrity Award
The Better Business Bureau Integrity Award recognizes companies who display an outstanding level of ethics and integrity in all of their business dealings. This award is open to all for-profit businesses in Minnesota and North Dakota, who are in good standing with the BBB. Membership in the BBB is not required.
How does it work?
A company must first be nominated for the award.
There are four available size categories based upon number of employees:
Category I: 1 – 10 employees
Category II: 11 – 50 employees
Category III: 51 – 99 employees
Category IV: 100+ employees
After a company is nominated, they are asked to complete a formal entry. The entry asks each company to demonstrate their commitment to ethics by addressing the following four major areas of their business:
Management Practices
Business Relations (customer, vendor, supplier, shareholder)
Marketing, Advertising, and/or Sales Practices
Reputation (industry and/or community)
Entries are then reviewed by an independent panel of judges. The judges determine the finalists and award recipients for each category. All companies are recognized at the Integrity Awards ceremony and the winners are announced live at the event.
Source: http://minnesota.bbb.org/integrity-awards/
—-
Letter from BBB
Hello, 2012 BBB Integrity Award Nominee!
First, congratulations again on your nomination! The Integrity Award is the premier award when it comes to recognizing excellence in our marketplace. The nomination alone is a huge honor, however, we're hoping you'll take this opportunity and continue on with the process by submitting your formal entry. Don't miss your chance to be recognized as a company that goes the extra mile for your customers, vendors, employees and the communities you serve.The entry deadline is July 10, 2012 by 4:30 PM.
The Integrity Awards celebration is always special, but this year as part of the BBB's 100-year anniversary (
www.bbbis100.org
), the awards ceremony will double as a Centennial Gala. It promises to be our best event yet!
Remember, if you're chosen as a 2012 Integrity Award Finalist, your company will receive the following (and much more!):
Recognition at the Integrity Awards ceremony at the Minnesota History Center on October 29 and you'll be presented with your plaque onstage
Your company name and logo in all Integrity Award related materials, such as The Minneapolis/St. Paul Business Journal (three ads), the invitations, BBB member e-lerts, the event program and more
Prominent mention – company name, logo, description, quotes and photo recognition – in a special feature insert to run in The Minneapolis/St. Paul Business Journal, Prairie Business Magazine and Rochester Post-Bulletin prior to the awards ceremony
Your company's name on the BBB website, with a link to your own website
You and your business will be featured in the finalist video that is played during the awards ceremony